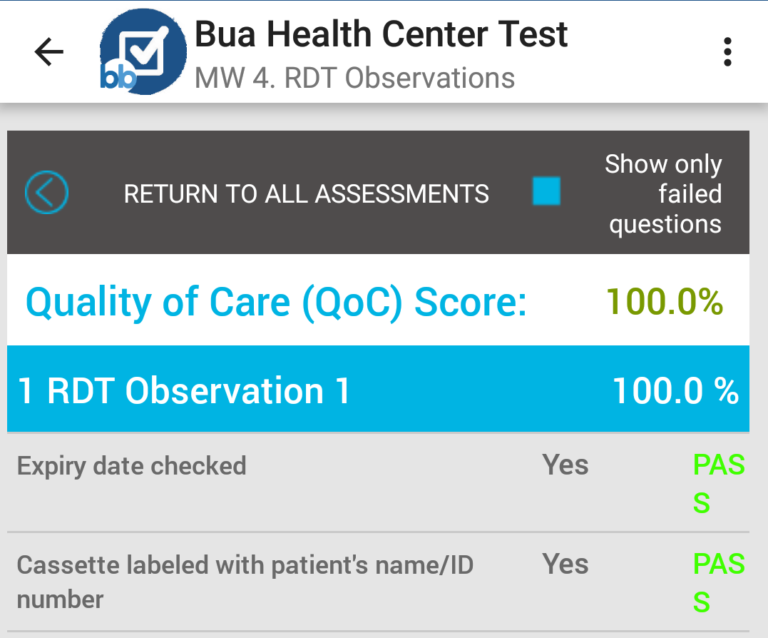 Client:
The client of this project was the private British company Knowtechture who sub-contracted EyeSeeTea for the development. This app was funded by PATH through the United States President's Malaria Initiative-funded MalariaCare project and used across several countries in Africa.
Background:
DHIS2 is widely used in Africa at a national level, but Ministries of Health were until recently using paper checklists to conduct health facility supervision visits.
EyeSeeTea has developed an app that enables Ministries of Health to create their own digital assessments and allow public clinics to report directly into DHIS2 from isolated rural areas.
Solution:
The Electronic Data System (EDS) app in an open source quality assessment tool connected with DHIS2 servers. The App synchronizes with DHIS2 in an initial sync process, and turns DHIS2 programs and data elements into surveys and questionnaires that the user is able to fill in offline from an Android device. This app is widely used by PATH across several countries in Africa. The EDS was adapted from Population Services International's (PSI's) Health Network Quality Improvement System (HNQIS).
Code:
You can check out our open source code at our GitHub repository (all of our apps are licensed under GPLv3). Apps are currently under active development and we frequently release new versions,